KAYU ®-Deck Tiles™ 
Installing the tiles is just about as easy as putting together Legos. Perfect for porches, patios, around the pool and spa.  Revitalize a tired concrete slab or spruce up an old wood deck with KAYU ®-Deck Tiles™ 
KAYU ®-Deck Tiles™  install best on hard surfaces (i.e. concrete, asphalt, wood,etc.) but can also be installed on semi-hard surfaces, such as lawn and dirt.  Bring the Deck Tiles inside to create a warm hallway or sun room.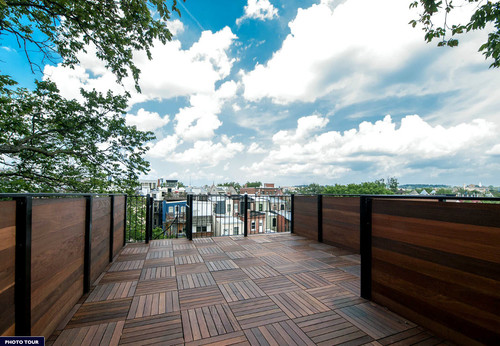 Available Sizes
20″ X 20″
24″ X 24″
40″ X 40″
Constructed with 100% clear grade KAYU Batu (Red Balau) imported hardwood
Quick installation
Easy enough for the average "do it yourselfer" to complete entire deck tile projects in hours
No nails, glue or screws needed for installation and will not move if secured properly with Deckwise® tile connectors.
Naturally durable and resistant to decay, fungus, insects and fire- even in the most extreme conditions.
Unbeatable pricing for an excellent value
Read more about our KAYU ®-Deck Tiles™,  Questions & Answers and our Installation Guide.
For more information about Kayu ® International, Inc. and the services/products we offer, you can visit our official website through this link www.kayu.com or Kayutruckdecking.com. Based in the USA we can offer you with the best solutions possible at affordable prices.
Still have Questions? You can have your questions answered by giving us a call OR filling out a few details on the Contact Page. One of our KAYU wood experts will respond to you.
Contact Kayu International for Your Exotic Hardwood Decking Needs
Kayu International, Inc.
26099 SW 95th Ave, Suite #603 Wilsonville, Oregon 97070
Decking Delivered Directly to your Home or Work Site
Across the U.S.A. and Canada
Give us a Call: Phone: (888) 558-5298
Local: (503) 557-7296